As a pediatric dental office, we are dedicated to helping children form a positive attitude towards dental care and regular dental examinations. We are a preventative oriented office specializing in the dental needs of infants, children, teens and patients of special needs. We approach dentistry in a fun and gentle manner creating a relaxed atmosphere that makes each visit as relaxed and fun as possible.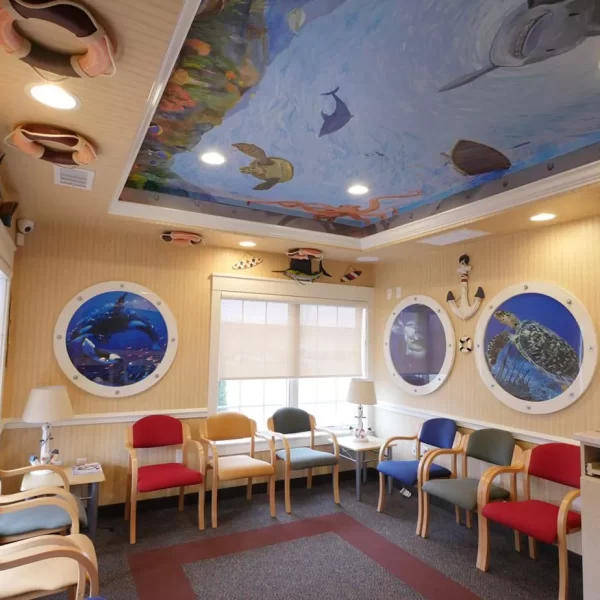 Our friendly and competent staff is dedicated to the comfort and quality care of your child. We are dedicated to providing a relaxed, comfortable environment for your child to encourage good dental health at an early age. We provide the best and latest in pediatric technology and treatment options. We provide gentle, family-oriented dental care to the children of this community. We utilize the best equipment and sterilization techniques available to Pediatric Dentists.
In addition to a range of preventive appliances to suit any of your child''s needs, we also specialize in sedation and general anesthesia for even the anxious child. Our team emphasizes comprehensive quality care and progressive pediatric treatments.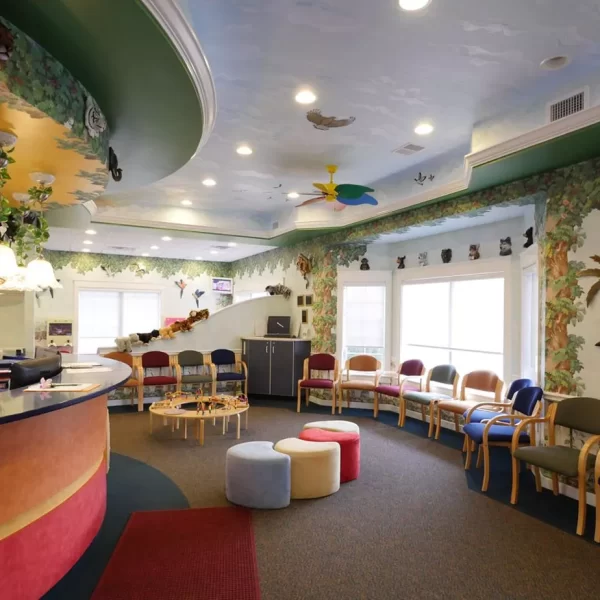 There is no direct relationship between our office and your insurance company. The type of plan chosen by you, and/or your employer determines your insurance benefits. As such, we have no say in the selection of your insurance company, no control over the terms of your contract, the methods of reimbursement or the determination of your insurance benefits. We will accept assignment of benefits from your insurance company, however, you are responsible for the full balance including any amount that is not paid by your insurance company.
We do not have long-term or extended arrangements within our office. However, we do have healthcare financing partners (Carecredit) that do offer small monthly payments after an application and approval process. Please ask us for details. 
At "Dentistry for Kids", we are committed to providing the best dental care for your child while providing reasonable payment options for you.
We do expect and will ask that you pay for any and all services for your child at the time the services are rendered. We do accept cash, check, and most credit cards. As a special service to you, we do offer a cash courtesy discount. To be entitled for this discount, you must pay for your entire treatment plan in full, by cash or check, on or before the day of treatment.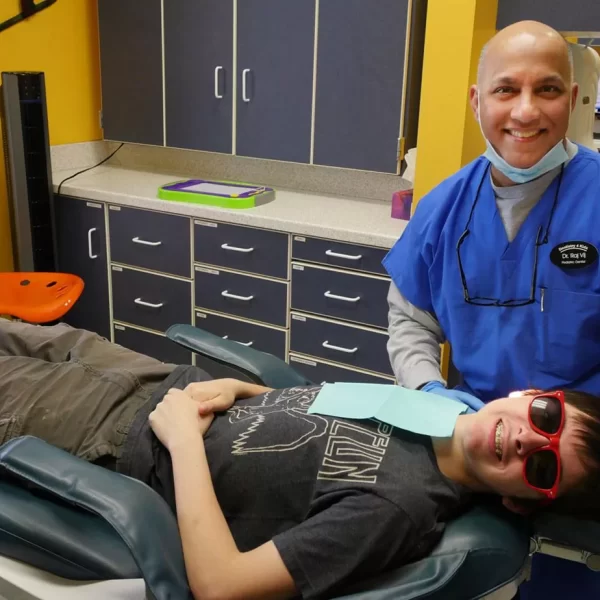 Kids and Parents Love Us!
First dentist and pediatric dentist that my daughter, who is very anxious, did great with. Although she was still anxious, the staff was great at keeping her comforted while getting the necessary procedures done. I also find it great that they are able to offer sedation procedures for those with great anxiety. It was a great first experience to go there and I think my daughter is going to start not really Minding the dentist with some time if we continue to go there. Which we do!
My daughter will be turning 3 soon and we had her first dentist appointment here after hearing several recommendations for it. It was an amazing experience. Little wait time, staff that knew just the right things to ease her nerves, and you can tell they care! I would highly recommend going here, we will definitely remain patients here!
Today was our son's first dentist appointment so we really didn't know what to expect. The office staff was extremely friendly and helpful. The dental assistants were so friendly and informative with any questions we had. Dr. Vij was super nice and also answered any questions or concerns we had. They all made the experience for our little guy a pleasant one.
Pediatric Dental Services
The Ultimate Patient Experience
At Dentistry 4 Kids, we always give our patients a warm welcome to our Fairlawn, OH office! We're happy to serve all the dental needs of you and your family in our state-of-the-art dental practice.
Your family will have a lifetime of healthy, joyful smiles thanks to our compassionate pediatric doctors and office members!
**Please call the office to confirm our hours as it can occasionally change based on Dr. Vij's surgery schedule at Akron Children's Hospital.