The use of sedation in dentistry has revolutionized the way patients view dental visits. Patients who once were afraid or anxious about even the most routine dental procedures now visit the dentist with confidence. Sedation is typically administered to healthy individuals who need help relaxing or managing treatment anxiety. Reasons for needing sedation may include lengthy procedure times, dental phobias, or fear caused by negative experiences in the past.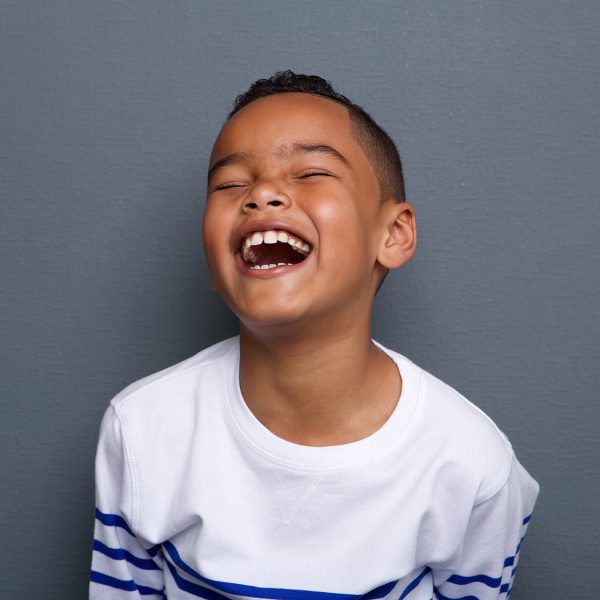 that there are three different types of sedation dentistry? You can opt for sedation administered in one of the following ways:
Inhalation Sedation – Also known as laughing gas, nitrous oxide (N20) offers a euphoric feeling that makes dental treatments more pleasant.
IV Sedation – This is a deep sedation reserved for patients who want little or no memory of their dental visits.
Hospital Sedation at Akron's Children's – Dental treatment that is performed under the supervision of anesthesiologists while the child is sedated. Done as an outpatient procedure.
Frequently Asked Questions
Should I choose sedation dentistry?
Only you and your dentist can determine if sedation is right for you. Because sedation covers a spectrum of treatments, you will need to consult with your dentist to discuss whether light, moderate or deep sedation best meets your needs. Your eligibility for sedation will depend on your age, health, and any other medications you may be taking. 
What should I expect if I am sedated for my dental procedure?
That depends on the type of sedation you undergo. Oral sedation is relatively simple and involves taking a prescribed medication about an hour prior to your procedure. You'll feel more relaxed, yet completely aware of your surroundings during treatment. If you choose nitrous oxide, you'll be instructed to inhale the gas at the beginning of your appointment. Additional nitrous can be administered throughout your procedure to keep you in a state of euphoria. At the conclusion of your treatment, you'll be given oxygen to help 'snap' you out of your sedated state.
If IV sedation is right for you, you'll be instructed to avoid foods and beverages the night before your treatment. A sedative will be administered to you intravenously prior to your procedure, causing you to fall into a deep sleep. A dental anesthesiologist will monitor you throughout the procedure and adjust dosage as needed. 
Are there any precautions I need to take after being sedated?
Depending on the type of sedation you undergo, a licensed driver may need to drive you home from your dental appointment. If you undergo IV sedation, you may need to be supervised for several hours following the procedure. 
As a pediatric dental office, we are dedicated to helping children form a positive attitude towards dental care and regular dental examinations. We are a preventative oriented office specializing in the dental needs of infants, children, teens and patients of special needs. We approach dentistry in a fun and gentle manner creating a relaxed atmosphere that makes each visit as relaxed and fun as possible. 
Kids and Parents Love Us!
First dentist and pediatric dentist that my daughter, who is very anxious, did great with. Although she was still anxious, the staff was great at keeping her comforted while getting the necessary procedures done. I also find it great that they are able to offer sedation procedures for those with great anxiety. It was a great first experience to go there and I think my daughter is going to start not really Minding the dentist with some time if we continue to go there. Which we do!
My daughter will be turning 3 soon and we had her first dentist appointment here after hearing several recommendations for it. It was an amazing experience. Little wait time, staff that knew just the right things to ease her nerves, and you can tell they care! I would highly recommend going here, we will definitely remain patients here!
Today was our son's first dentist appointment so we really didn't know what to expect. The office staff was extremely friendly and helpful. The dental assistants were so friendly and informative with any questions we had. Dr. Vij was super nice and also answered any questions or concerns we had. They all made the experience for our little guy a pleasant one.
Pediatric Dental Services
The Ultimate Patient Experience
At Dentistry 4 Kids, we always give our patients a warm welcome to our Fairlawn, OH office! We're happy to serve all the dental needs of you and your family in our state-of-the-art dental practice.
Your family will have a lifetime of healthy, joyful smiles thanks to our compassionate pediatric doctors and office members!
**Please call the office to confirm our hours as it can occasionally change based on Dr. Vij's surgery schedule at Akron Children's Hospital.